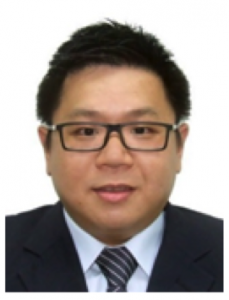 Axcentive is a globally operating company with customers spread over all continents. We achieve to be close to our customers by working with local agents or distributors and by having a sales team that is travelling to reach out to customers all over the world. Being close to our markets is key.
Our relation with Asia goes back a long time. Particularly Halamid has been present in the region for many decades and is consequently a well known brand in the region. Asia is also one of few regions with continuous growth and a distinct culture. These and other aspects have made Axcentive deciding to open a local office in Singapore.
Sales manager in this office is Shey Kuan Ng (Sam) who will shortly make acquaintance with all existing and potential customers in a territory stretching from India to Japan and from China to New Zealand.
Having the same directors as Axcentive France and technical/QHSE support still being provided from France, Axcentive have chosen for continuity of services.
Our unique Product Ownership approach, our service and reliability, product quality, delivery terms, payments terms and other conditions will not change. The difference is that a local sales manager and customer care department drive the business and listen to customer needs even better than before.
Further information on Axcentive can be obtained from www.axcentive.com , by emailing info@axcentive.com or by calling our sales office on +33 442 694 090 (France) or +65 6258 6338 (Singapore).